There Is Still Original Prairie In Winnipeg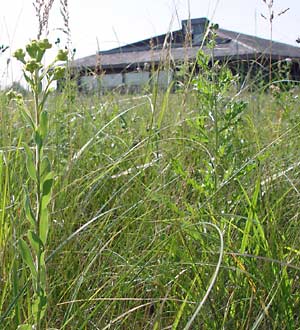 Prairie is more than flat land; it is home to hundreds of species of grasses, wildflowers and animals. But not all prairies are the same - they vary across North America along with climate and soil conditions. Here, in the Red River Valley, Tall Grass Prairie exists.
One of the reasons for Winnipeg's tall grass is that we receive greater annual precipitation than the Mixed Grass and Short Grass prairies to the west.
The demand for agricultural and residential land has resulted in the degradation of Tall Grass Prairie plant and animal species. Today, less than 1% of this endangered ecosystem remains.
In 1968, a local sub-committee of the International Biological Program surveyed Manitoba for native prairie plant communities. Of more than 60 sites that were researched, only four were found uncultivated. Ironically, one of the largest undisturbed sites was discovered in a residential area of Winnipeg!
Today a vestige of this original prairie community has been set aside as a City of Winnipeg Nature Park – Living Prairie Museum. Containing over 150 different species of grasses and wildflowers on a 32 acre (12.9ha) site, it is a unique remnant of our natural heritage preserved for the education and enjoyment of this, and future generations.